Ok, here we go! Thanks for all the requests for a tutorial for my Magazine Tote, which is quickly and affectionately being called the "Chemo Bag" after I
blogged
about using this style of bag for a friend's Chemo Bag that she was going to stash full of helpful goodies one would enjoy during a trip to the hospital for chemo.
Materials needed:
1/2 yd each of 2 coordinating fabrics
1/2 yd
Pellon
911 Featherweight Interfacing
Rotary cutting mat, and rotary cutter will be very helpful for this project.
You will use a 1/4" seam allowance, unless otherwise noted.
Cut the following from your material:
Fabric A (exterior print) ~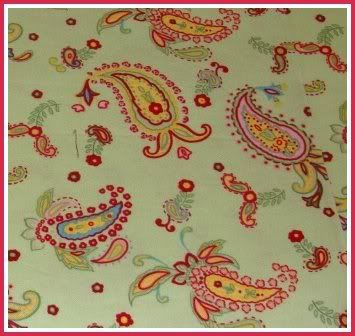 2 - 11.5" x 14.5 rectangles ( body of bag)
1 - 11.5 x 7.5" rectangle (exterior pockets)
1 - 27" x 3" strip (strap for bag)
Fabric B (interior print) ~
2 - 11.5" x 14.5 rectangles ( body of bag)
1 - 11.5 x 8.5" rectangle (exterior pockets)
1 - 52" x 2.5" strip (strap for bag)*
*You will likely need to piece several strips together to get the 52" length. I attach the strips as if I were making bias strips. Stitching them end to end will work fine, as well.
From the Pellon 911 Interfacing, cut and fuse** as instructed:
2 - 11.5" x 14.5 rectangles ( body of bag) --> fuse to Print A (exterior) rectangles of the same size
1 - 11.5 x 7.5" rectangle (exterior pockets)---> fuse to Print A (exterior) rectangle of the same size
1 - 27" x 2" strip (strap)*--> fuse to Print A strip that will be used for the strap. Center the interfacing on the strip before fusing.
*When I have it on hand, I prefer to use Pellon 809 Decor Bond for the strap's interfacing. It's a bit stiffer. Just personal preference, though.
**Fuse as per instructions that come with the interfacing.
1)
Create Drawstring and Strap:
With drawstring piece (52"x2.5") from Fabric B, fold in half lengthwise and press. Open fold and fold each long side in towards the crease. Press.
Fold each end backwards (temporarily), with right sides together, so that you can stitch the end with a 1/4" seam. Trim seam allowance, unfold and refold the right direction. You have just now given the ends of your drawstring a finished look.
Topstitch each long end 1/8th inch. Set aside.
With interfaced strap piece, you will basically do the same thing as you did with the drawstring, except do not finish off the short ends. Fold in half lengthwise and press. Open and press long edges toward the crease, allowing the interfacing to serve as your fold-line guide. Refold (along center crease) and top-stitch 1/8th inch down each long edge.
2)
Stitch lining of bag together at sides and bottom.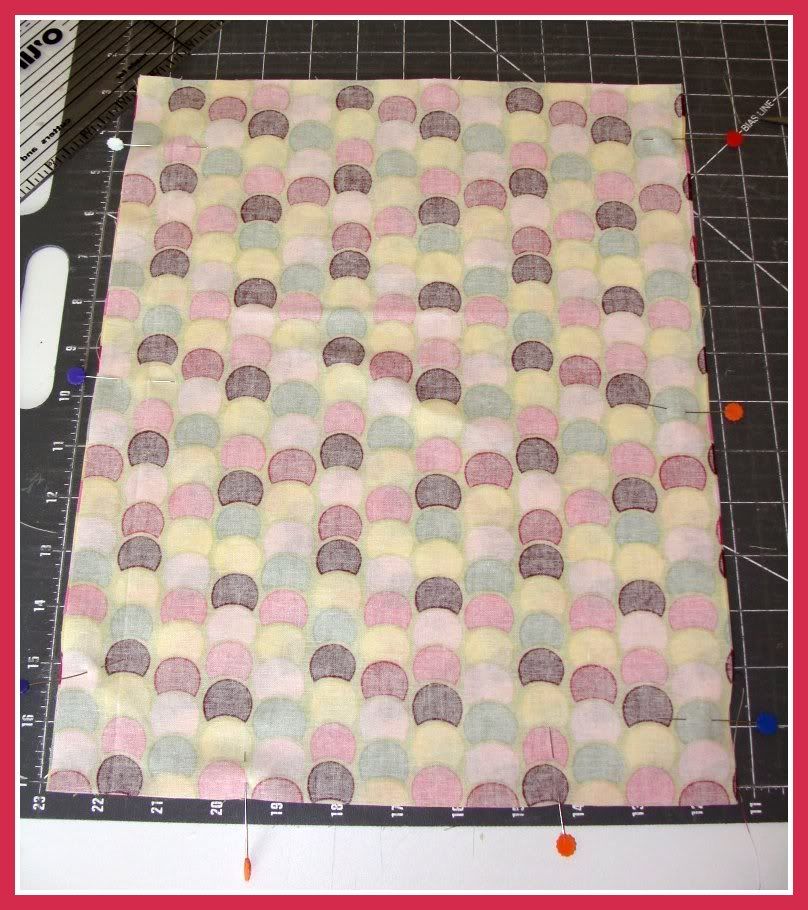 3)
Make exterior pocket.
Place Exterior (Fabric A) Pocket rectangle and Interior (Fabric B) Pocket rectangle together with right sides facing each other. Line up top edges to each other, pin and stitch with 1/4 inch seam allowance. Open and press seam allowance toward Interior piece.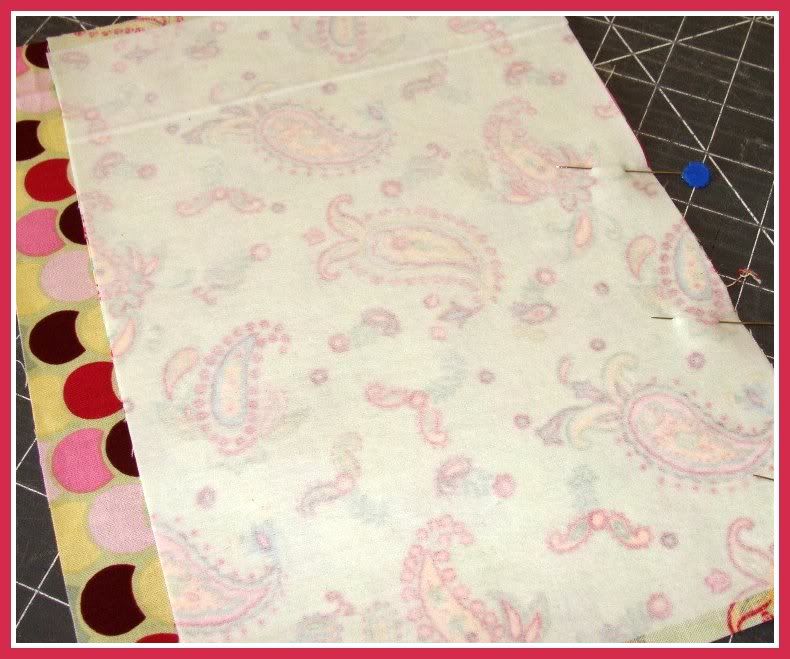 Fold piece with wrong sides together to match bottom raw edges. Press. This will create the trim for the pocket's upper edge.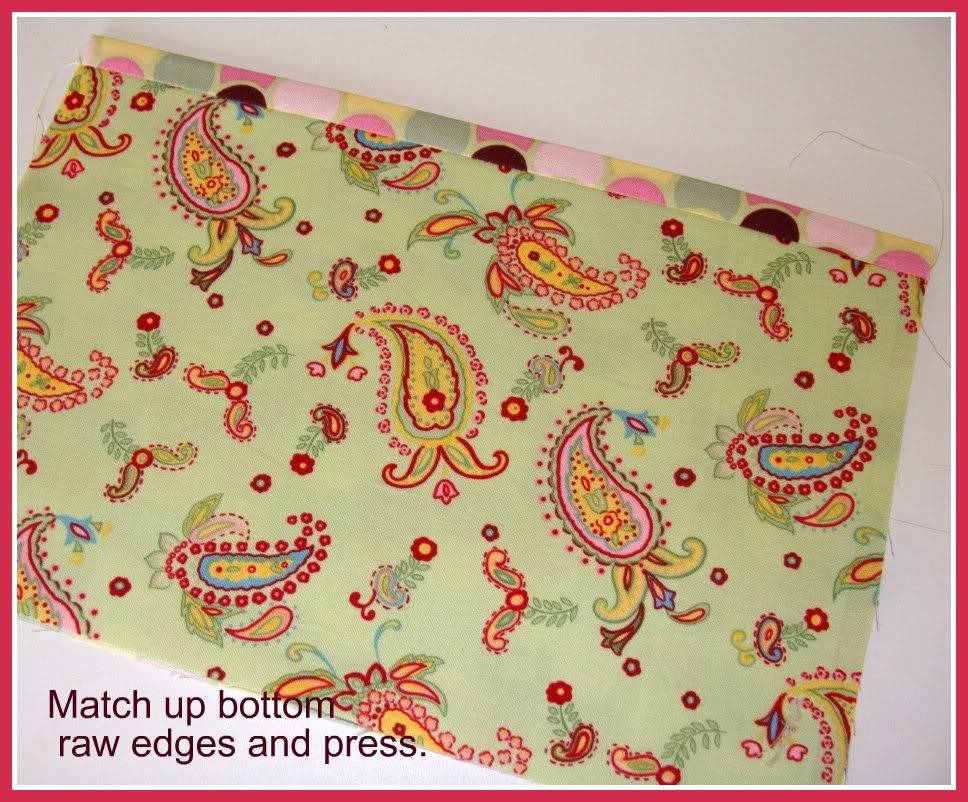 4) Attach pocket and button hole.
Place pocket piece onto the right side of one of your Exterior (Fabric A) Body of Bag rectangles that you lined with Pellon already, lining raw edges up at the bottom and sides. This will now be the Front of your bag. Pin into place and stitch a straight line up the middle of the pocket to create a double pocket. A measurement of 5 3/4 inches from either side will be the center line. Be sure to backstitch a bit at the top of the pocket to make the pockets more durable!
Using your button-hole feature on your machine, make a button-hole as follows: Measure 2 inches down from the top center of the Front of Bag piece (the one you just put the pockets onto). I like to make a horizontal button-hole about 1.25 inches wide. Open the button hole with a seam ripper and then I would recommend applying some Fray-Check to the button hole.
5) Assemble bag.
Place Exterior body of bag rectangles together with right sides facing each other. Pin and Stitch sides and bottom with a 1/4 inch seam allowance. If you have Zig-zag scissors, you can trim the seams a bit. If not, just trim the corners. Center, pin and baste one end of each strap to a side seam of the bag (Fabric A). The raw edge of the strap should line up with the raw top edge of the bag. To baste, sew in place using a 1/8 inch seam. Flip the lining right side out and tuck it into the Exterior bag (which is wrong side out at the moment). Match up side seams and top raw edges. Pin and stitch 1/4 inch around the top edge leaving a 3.5 - 4 inch opening on the back side of the bag's upper edge. This is the opening we will use to flip the bag right side out. Once flipped right side out, press top edges and fold and press seam opening to make a nice, even top edge. Pin into place and top stitch 1/8 inch around the entire top edge of the bag.
6)
Final drawstring touches.
To create the casing for the drawstring, stitch 1/2 inch above and 1/2 inch below the buttonhole all the way around the bag. Using a large safety pin, pin it to the end of the drawstring and thread the drawstring through the casing. Tying a loose knot makes for a nice effect. The bag can drawstring itself closed, if desired.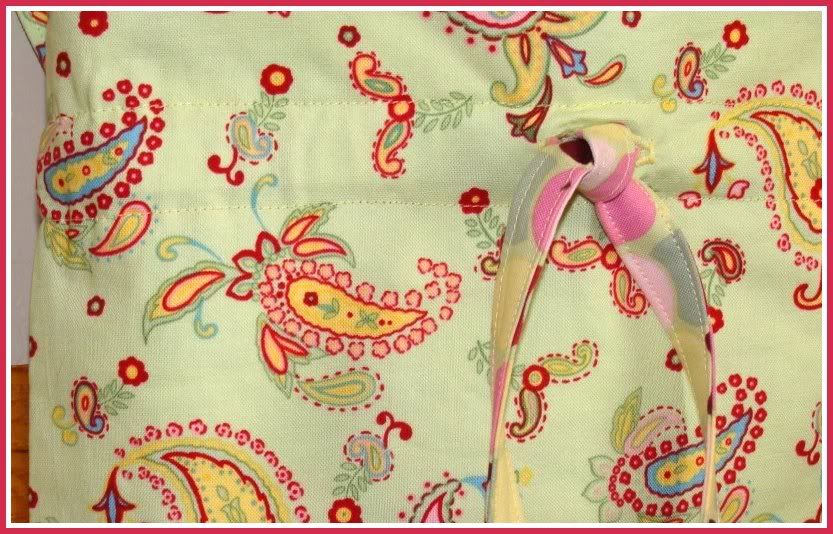 You are done! Congratulations! All you need to do is press the bag and trim any stray threads. Load it up with all your favorite items and you are ready to go!
I truly hope this Tutorial is easy-to-follow and fun to make! Please comment and let me know if you have any questions regarding the instructions.
Disclaimer: This pattern/tutorial is for personal and gift giving use only. I'd appreciate a link back to my blog if you publish pictures of your creations on your own blog!
Here's the Magazine Tote Pattern used for a Chemo Bag.
Don't you love the fabric? It's from JoAnn's.