My little guy has to bring a dry snack to school each day.   This morning I packed his snack in a quart sized zip-loc style baggie.  Then I did the math.  5 zip locs per week times how many weeks in a school year?? = LOTS of baggies!  Cha-ching!!!
Then I remembered
last week's WIWOW
.  So.......to piggie back on
It's Sew Sweet's WIWOW
from last week (where Jenn shared her new & fabulous
lunch kits
) I quickly called Jenn to get the skinny on her fabric baggies.  I made a few adjustments to fit my needs
(I used the measurements of a quart sized zip-loc)
and whipped up a modified baggie with a velcro closure, and lined it with PUL!  Yep, totally washable, too.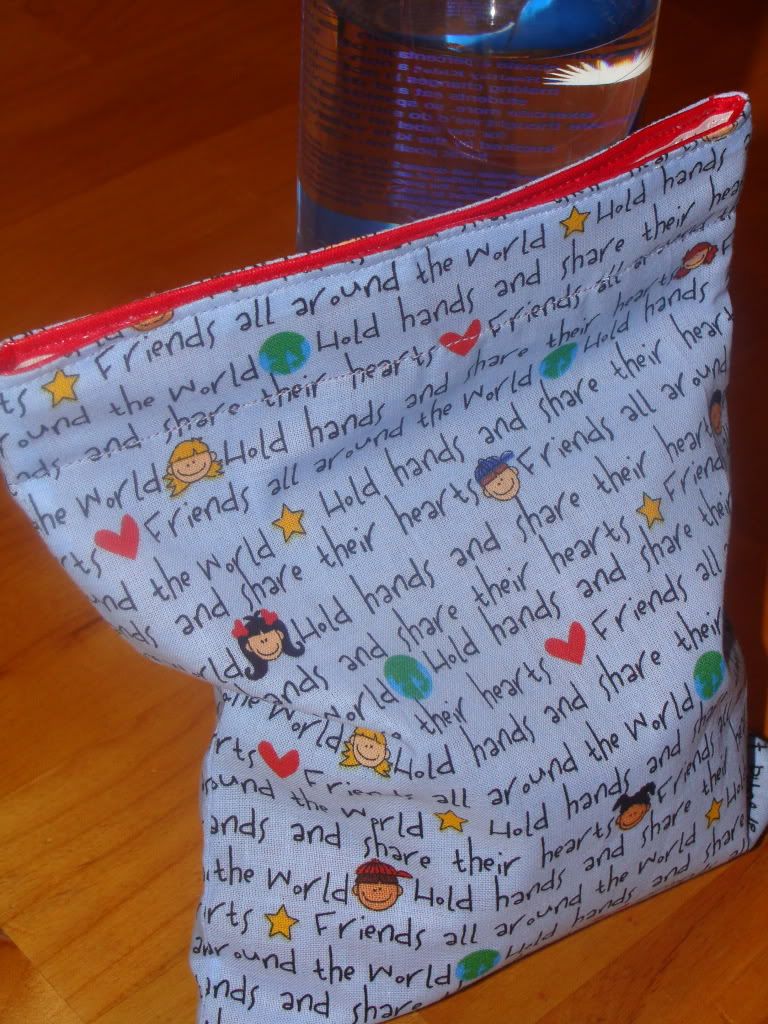 Love it?  I totally do! And, more importantly,  so does my 1st grader!  His quote: "I love it; it's the best thing ever!"