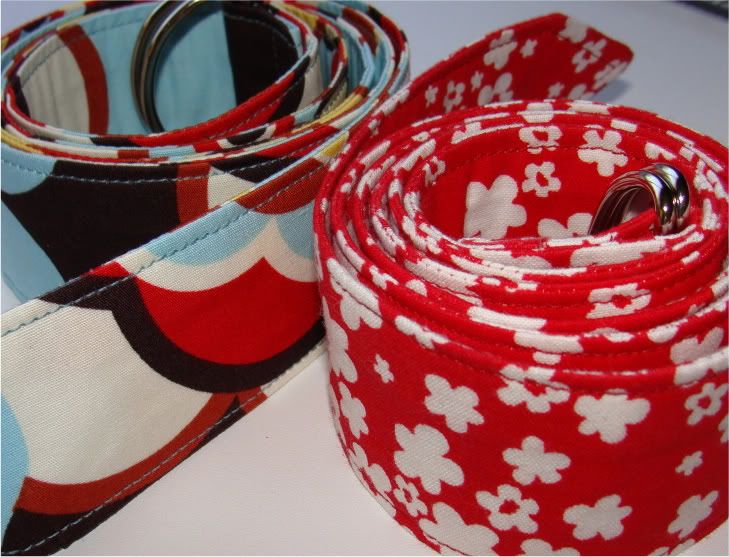 Yesterday, I whipped up a cute fabric belt and it was so simple AND quick! I've seen them be so pricey at all the cute summer boutiques, and knew I could make it easy-breezy (not to mention for less money)! So can you...
Fabric Belt Tutorial
~ makes a 1.5 inch wide belt.
1) Use this formula to determine how long your finished belt needs to be. Measure your waist with a tape measure. Take this number and add 15 inches to it. So, the formula becomes: (waist measurment) + 15 = the length your strip of belt fabric needs to be. Let's call this
Y
.
2) Gather items needed.
2 - 1.5 inch D rings (I buy mine at my local
JoAnn's
)
1 - strip of fabric (5" x Y"). You may need to stitch 2 lengths of fabric together to get desired length.
2 - strips of fusible interfacing
(Pellon 911 is what I used)
(each measuring 1.25" x Y"). These can be pieced pieces to total the length you need.
3) Fold fabric strip together with right sides together. Press (works best with iron's steam setting on). Iron the fusible interfacing on down the center of the folded piece. Flip fabric strip over and do the same on the other side.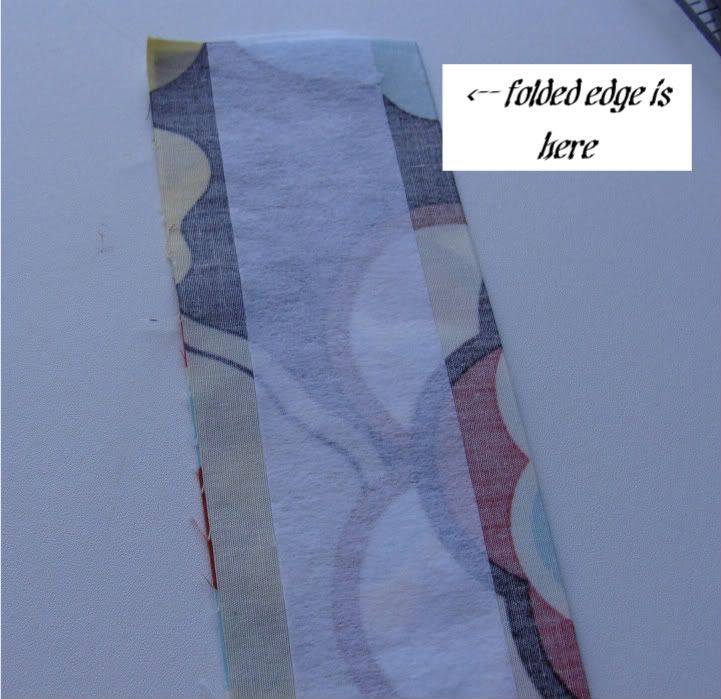 You should have 1/2 inch on each side NOT covered with the interfacing. These un-covered parts will be your seam allowances. Stick with me.
4) Stitch 1/2" seam allowance down the folded edge side.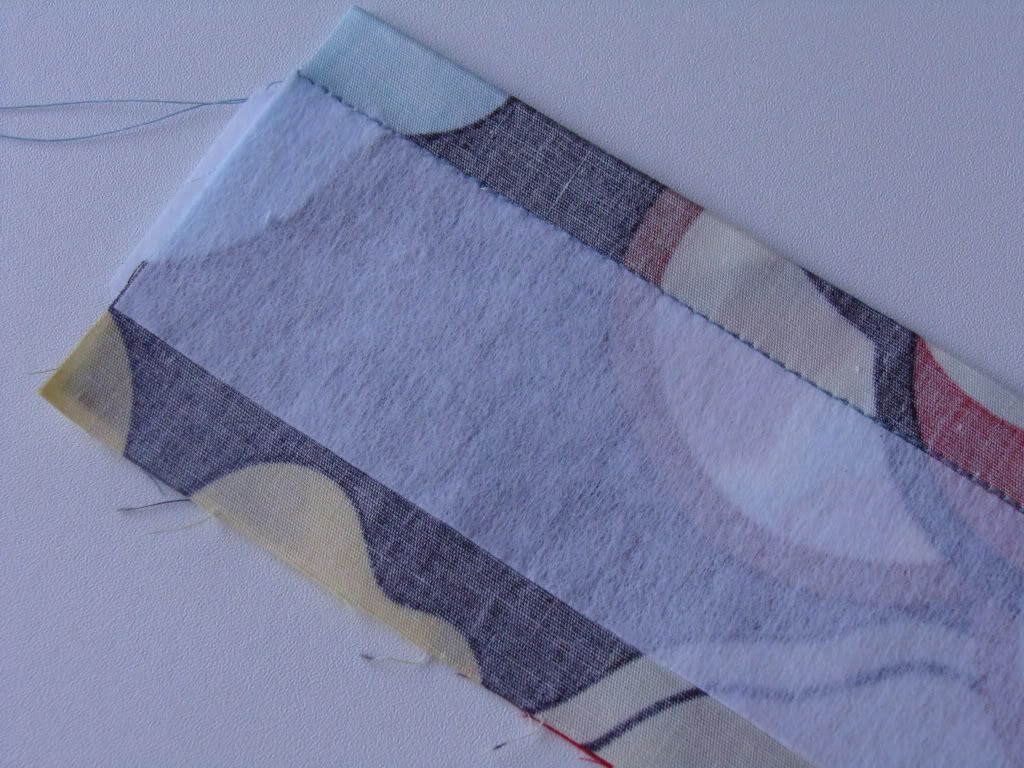 5) With a pencil or fabric marker, create the "tip" of your belt. Mark the center point at the bottom of one of the short ends. An inch from the tip end, and from each edge of the interfacing draw a line connecting to the tip. This should give you a pointed end to your belt. Stitch each of these diagonal lines you drew PLUS about 1/4" up the other long side of your belt.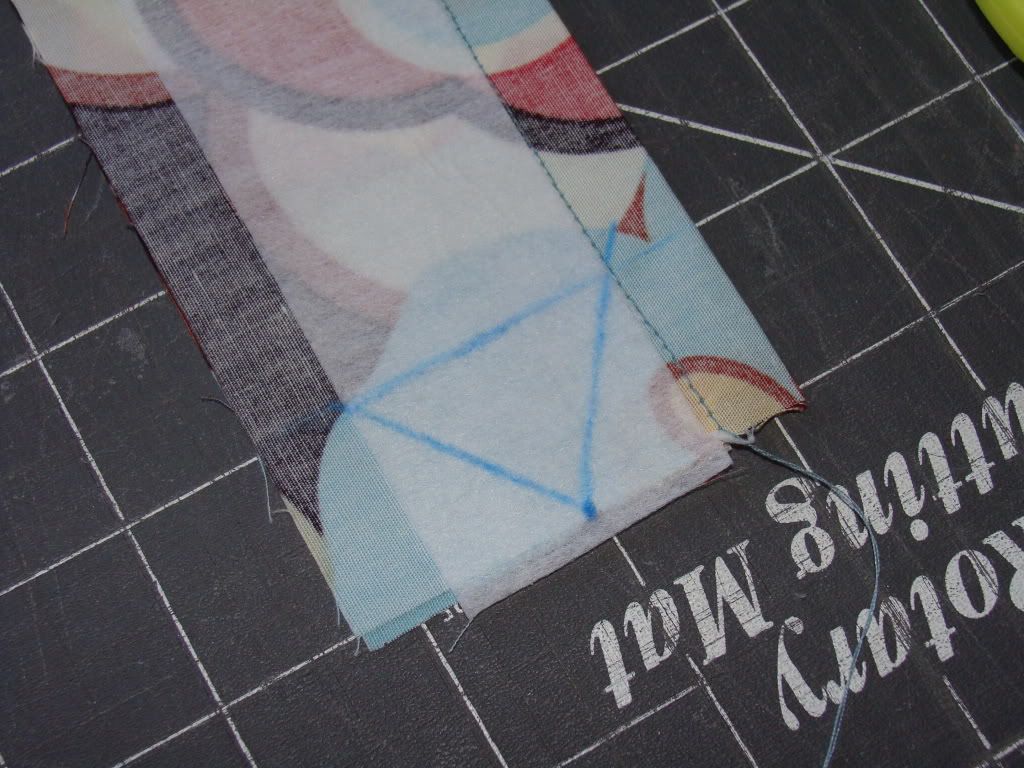 Flip the point right side out. Press the long side seam with wrong sides together. Open back up, wrong side up.
6) Using an iron and the edge of your interfacing as your guide, press the seam allowance on the unstiched long sides of your fabric strip toward the wrong side.
(What I'm helping you avoid is having to turn that long strip right side out. We both know that would be an ugly process.)
7) With wrong sides together, pin open side seam together and top stitch around the belt's edges (not the top end where you'll put the D-rings though). I use 1/8" for top stitching.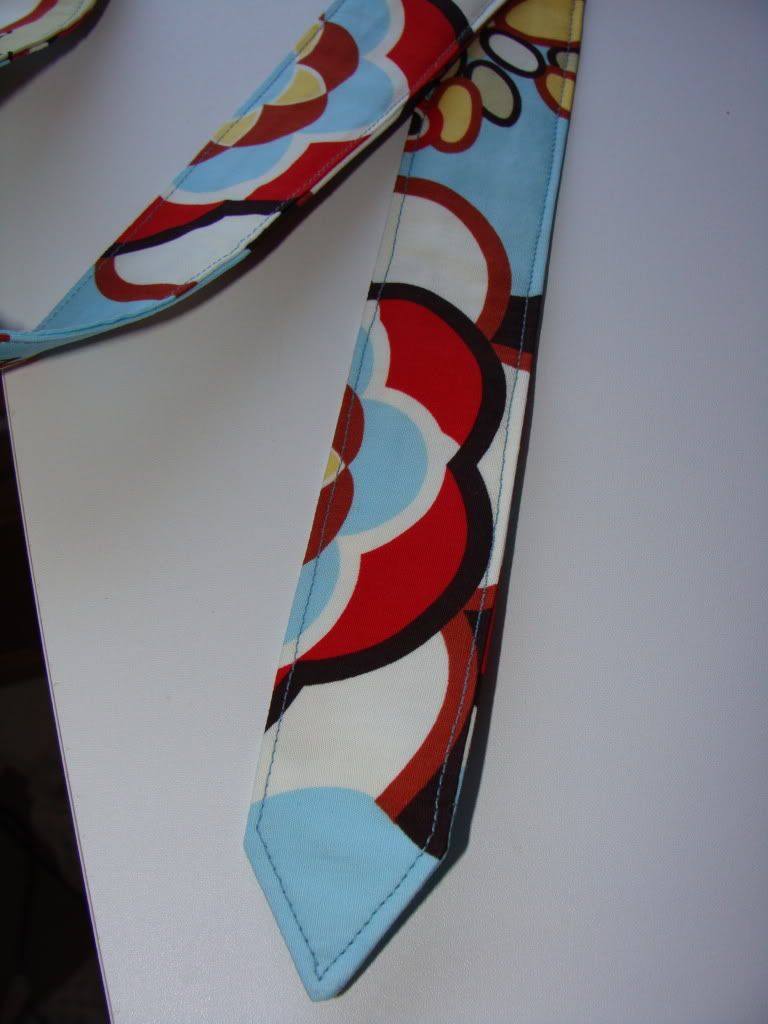 8 ) Fold top end of the belt down 1/2 inch. Finger press and fold it down another 1 inch. Press with iron. Open it up and slip 2 D-rings into the fold. Pin back into place and stitch a small rectangle to close the opening, neatly.
Great job! You are done! Just press the belt one final time and you are ready to go!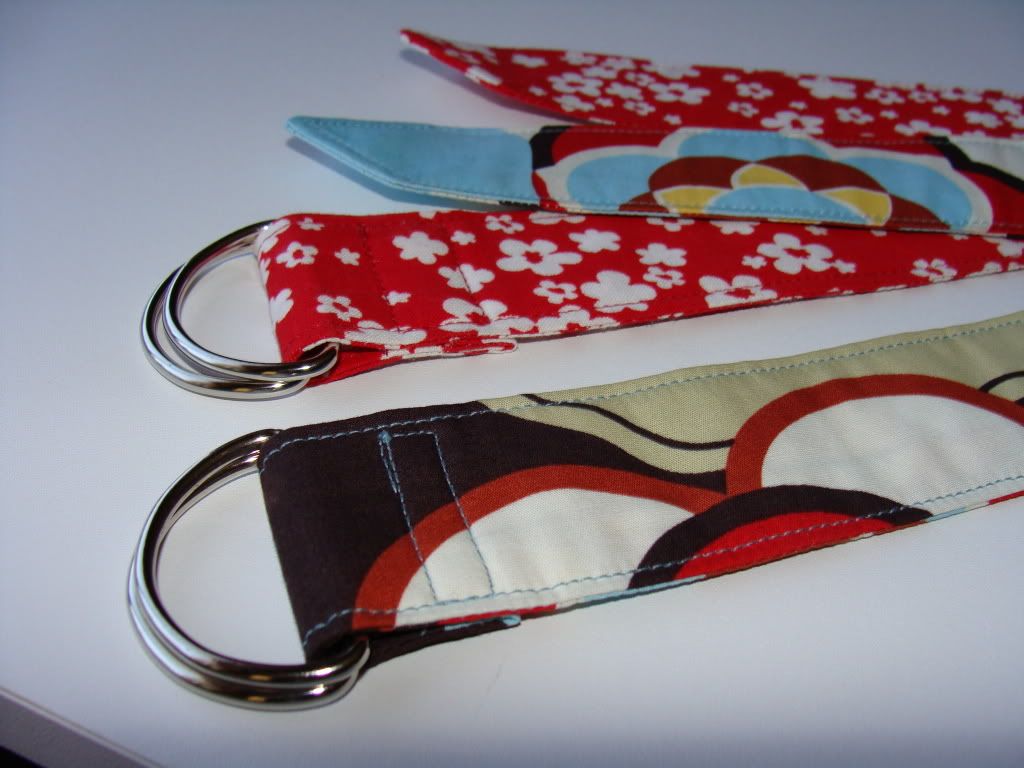 Let me know if you have any questions. Glad to help!