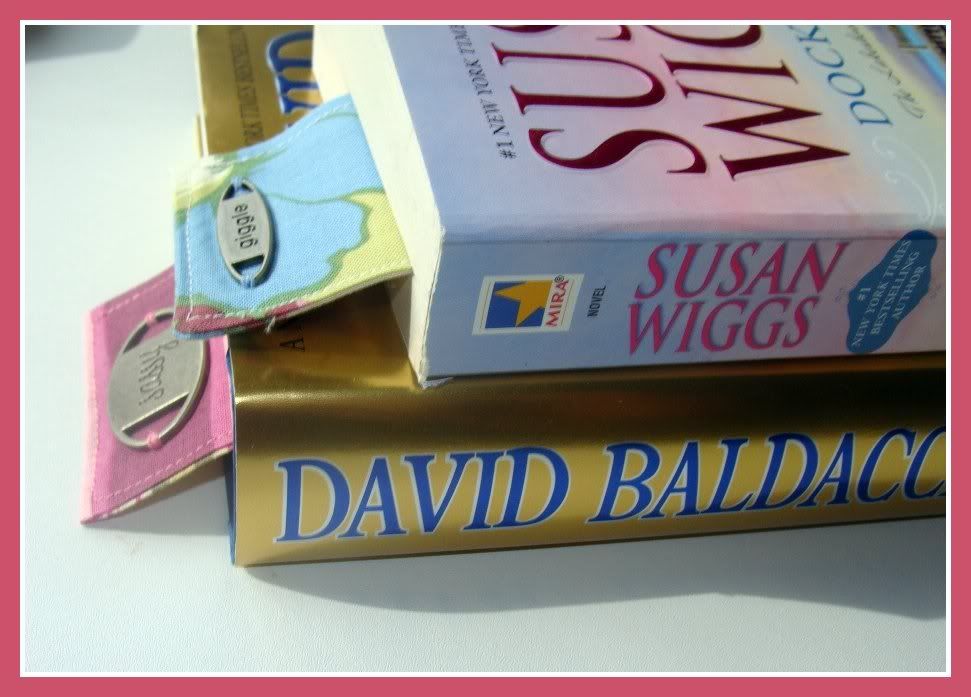 My husband keeps bringing me home books to read.  I'm loving it!  It's summer and that means "leisure reading" time!   Last night I was reading and my 6yo noticed my bookmark ~ a $1 bill!  How pitiful is that??!!  He thought it was a crack up; I began to let my creative juices flow!
So today, I began working on a set of bookmarks: one for a paperback book, and one for a hardback book.   I love the result, too! I added some cute "bling" to them, which I think is just the right  touch!
These are available at 
my Etsy shop
.   But hurry! I might keep them for myself!