Today, my theme is Gift bags. I'm so "into" these; they're reusable, and oftentimes much cuter than their paper counterpart. I discovered fabric gift bags last year, and began making and using them then. I have a stash for my own family that I use, as well as some that I make for others as part of their gift.
This bag is made from a winter white linen with a gingham candy cane applique. Made with gorgeous french seams, I am really pleased with the results. It's a gift in itself!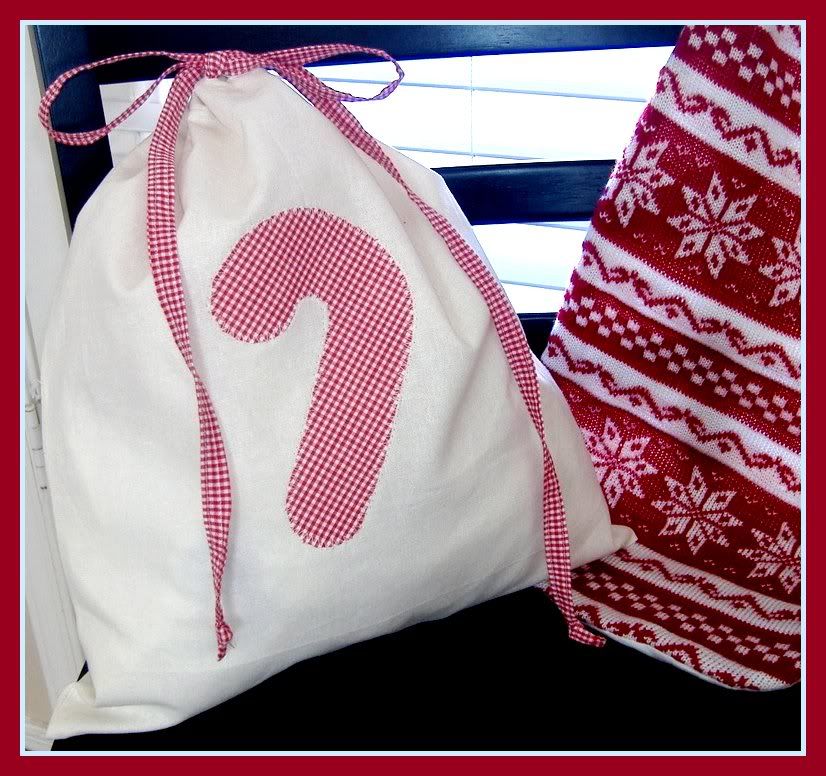 Tie it closed with the drawsting to hide the goodies inside. Measures 15x14".