...if I say so myself!
My parents' birthdays are this week. My mom's "vice" is playing Mah Jong. I mean, she's totally hooked! (oh, to live the retiree's life *sigh*). Last month I found a great Mah Jong print from an eBay seller, so I snatched it up. I wasn't sure what I wanted to do with it, so it sat and sat until I came up with the idea to make a wristlet style small purse that she can either carry as a purse (she likes small purses) or use to carry her MJ tiles.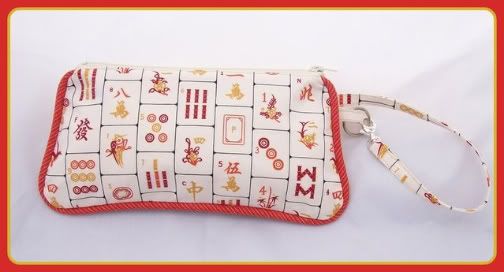 Now, my dad ~ the golf fanatic ~ had a special request for a golf tee zippered pouch. I have to admit that keeping things I sew from looking too feminine is a bit tough for me, but I think I accomplished a smart, handsome feel to it. I opted to use a burlap looking linen for the exterior and line it with a "manly" golf print. I added a simple applique and I'm really pleased with the result.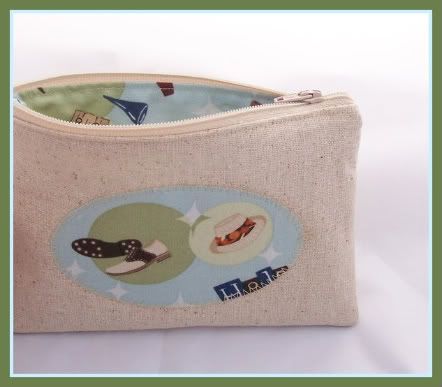 I love you Mom and Dad! Happiest of birthdays to you!