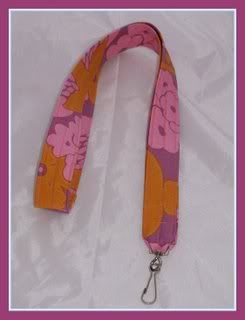 I wear a lanyard alot. Usually, it's for my name badge on Sunday mornings at church and another one to keep my work keys handy. Sadly, for the past year, it's been this ugly, unattractive rainbow and black colored cord. Somewhere on my laundry list of projects, I wanted to make a pretty lanyard. For this tute, I used
Anna Maria Horner's
Nouveau Bouquet in Rose, from her Sketchbook collection. I loved the results and decided to whip up a quick-n-easy tutorial for you all!
Materials needed:
37"x3" strip of fabric (I've used both quilter's weight and home dec weight fabric just fine)
lanyard hardware (found at Michael's, I'm sure!)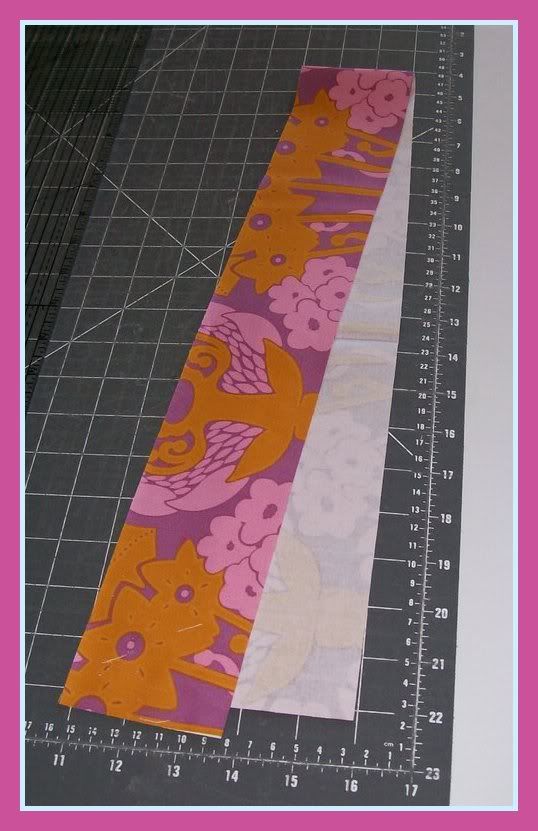 1) Fold and press your strip of fabric in half, lengthwise. Open and press each long edge 1/2 inch in toward the wrong side of the fabric.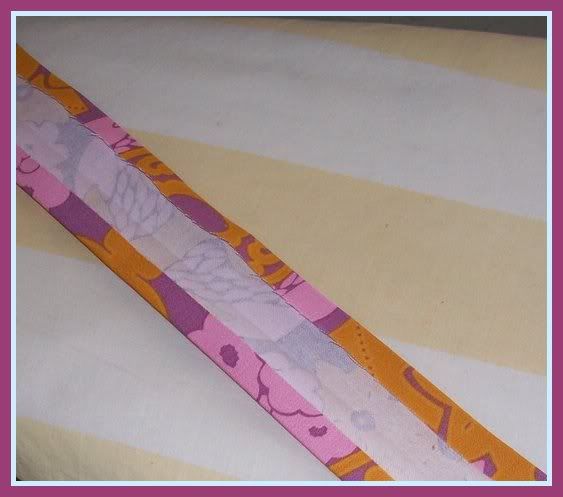 2) Re-fold along original center fold. Pin together if needed. Top stitch down each side 1/8th inch and then stitch down the center (1/2 inch in from the edge). This will keep your lanyard from getting twisted and out of shape.
3) Thread your lanyard hardware onto the fabric strip all the way to the center of it. Pull it taut and it should fold itself nicely around the hardware loop. About 1/2" inch above the hardware, stitch the two fabric layers together by stitching a square shape. This will prevent the hardware from sliding all around the strap.
4) Now, to close up the raw ends and create the loop that you'll slip over your head, take each raw edge and press it 1/4 inch, as seen below. Each of these "folds" will slip into each other and then you can stitch the area closed. I did this by sewing another square shape. Also, this way no raw edges will be remaining, and the closure will be nice and neat!
Ta-dah! You are done!